Happy Holidays
Seasonal Greetings from Mark Della-Croce.
December is a busy month for a lot of people, us included, so let's make this quick!
On the Streaming side, we recently planned out and played the Space Opera version of Pathfinder known as Starfinder. We showed off and talked about how one can take a situation like the more open- ended Grav Train Robbery scenario and use Lore Link to help set up GMs for success. We also discussed ways that GMs can expand their source book library without breaking the bank! Then we put that into practice when we played through the first part of the adventure with the Lore Link crew where plans went awry, as they typically do. Check out the videos on the Lore Link YouTube channel!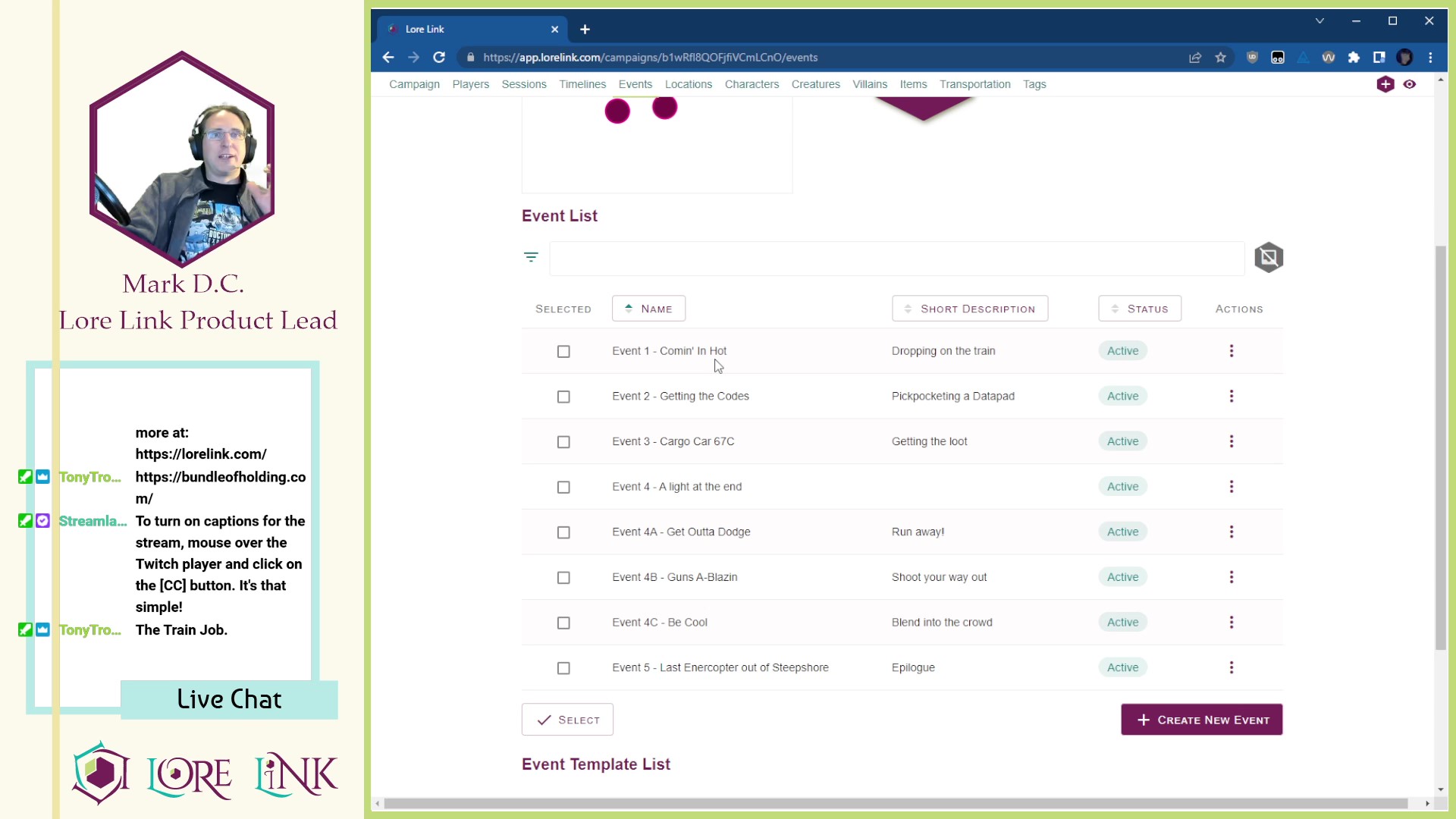 This month, we're taking a more light hearted tack. We've started off by playing the classic D&D co-op game: Baldur's Gate: Dark Alliance. This time my tactics of running headlong into the enemy that ended up spectacularly killing the party in the Pool of Radiance game didn't dissolve everything into utter chaos. However, that doesn't mean that we didn't end up bring our own chaos to the situation as this clip shows!
In case you're wondering what we're doing with the Lore Link application, we spent a good chunk of time planning out one of our biggest features, which we'll reveal when we go over our 2023 plans in January.. However,I can show off a brief image of one feature that I'm spending my time working on: Map Hotspotting! While we've included the ability to add images to locations, the next step is to make those maps usable by adding in hotspots to the map in order to allow a GM to quickly navigate from a summary image of a location to a specific area on the map. The most obvious use for this is for going to the location defining a room just by clicking on it on the map. The image below shows some of the first steps in that process.
Have a Happy Holidays and may you have fun at parties as well as fun with your party!
Mark Della-Croce - Lore Link Product Lead