We're moving ahead on so much, everyone! Check out what we're up to!
2023 really feels like it is flying by, especially with how busy we are here at Lore Link. February saw us streaming a variety of content on both our Twitch channel and the Andromeda Galactic channel! We celebrated the 95th anniversary of the Call of Cthulhu story by planning out and putting our Lore Link team through the sanity warping terrors of Chaosium's Call of Cthulhu starter adventure "Edge of Darkness." You can catch the excitement on our Twitch, and if you miss an episode, you can catch it on our YouTube channel.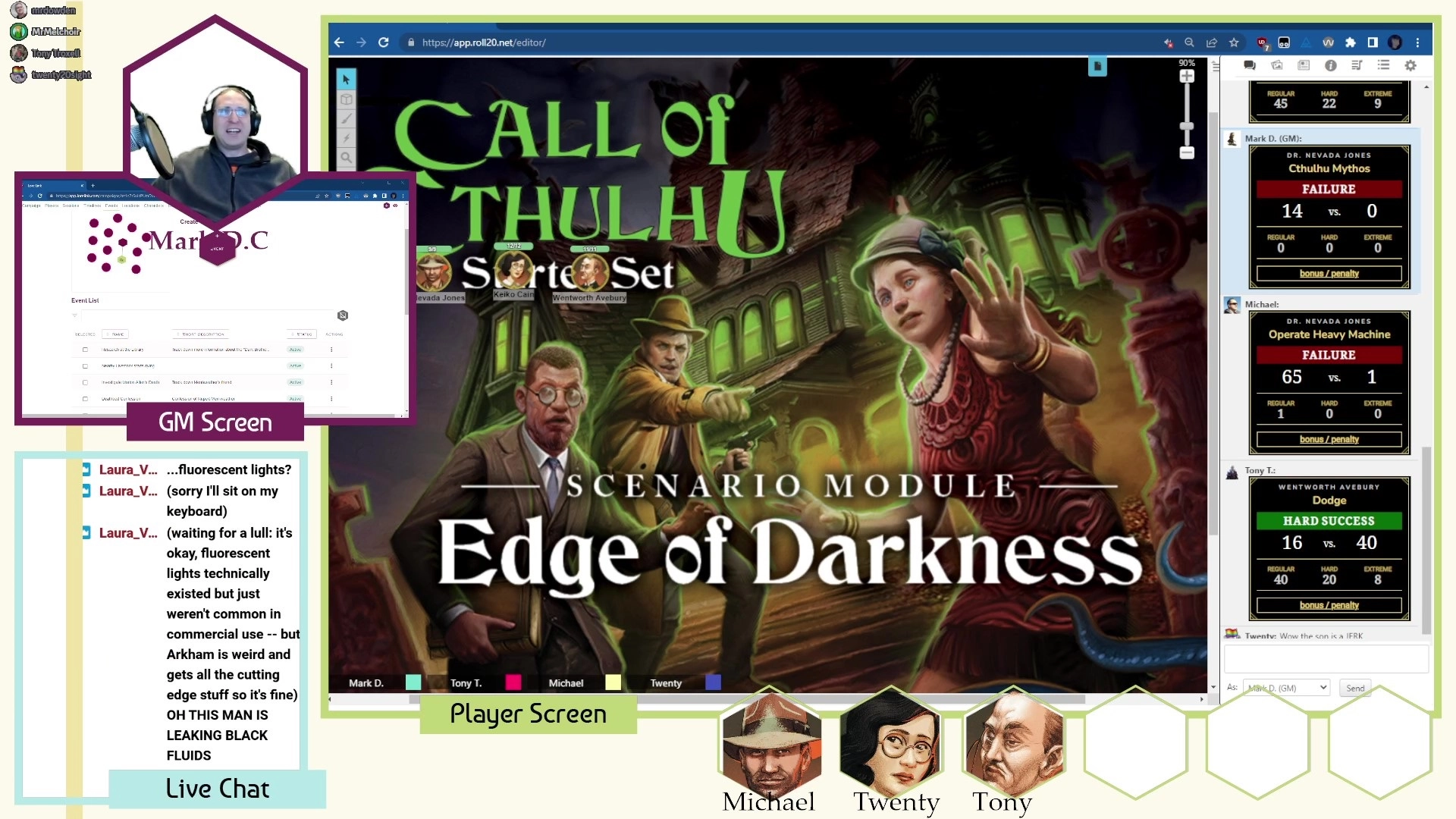 The Investigators' Sanity starts to plummet as they plumb the depths of madness...
One of our goals with Lore Link is to make gaming accessible and easy for everyone. And that includes kids in hospitals, which is why we love the Extra Life Charity. Once a month, the Andromeda Galactic team plays games on their Twitch channel to raise money for the Extra Life charity. February saw the team braving the legendary "Tomb of Horrors" 1st Ed D&D module, but with a twist: They were all cartoons. Chaos ensued, characters were knocked into pits, turned to dust, crushed by falling rocks, and otherwise fell for the nefarious traps of the dungeon, only to get back up and try again! Follow that channel if you want to join us for future games which could be anything from Marbles on Stream to Star Trek Adventures!
Lastly, as you might have heard if you've watched the Lore Link streams, we are announcing that the Lore Link alpha is coming to a close here soon! We've got good feedback on what we've done, and we're looking to take the time to implement those suggestions as well as implement new features (such as the Hotspot feature we've talked about in previous newsletters) Feedback is important to us, even the smallest suggestion can highlight changes we need to make. For example, one of our users asked about the ability to quickly create a new Lore without leaving the Lore they were working on. We realized that while we had the feature available, it wasn't clearly visible or easily used when the user was working on any given piece of Lore. So, we made a change to make that feature much more accessible and usable in the future, as seen below. So, if you have some feedback about Lore Link you've wanted to give us, but we're worried it was too small or inconsequential, please let us know! We love getting feedback from our users!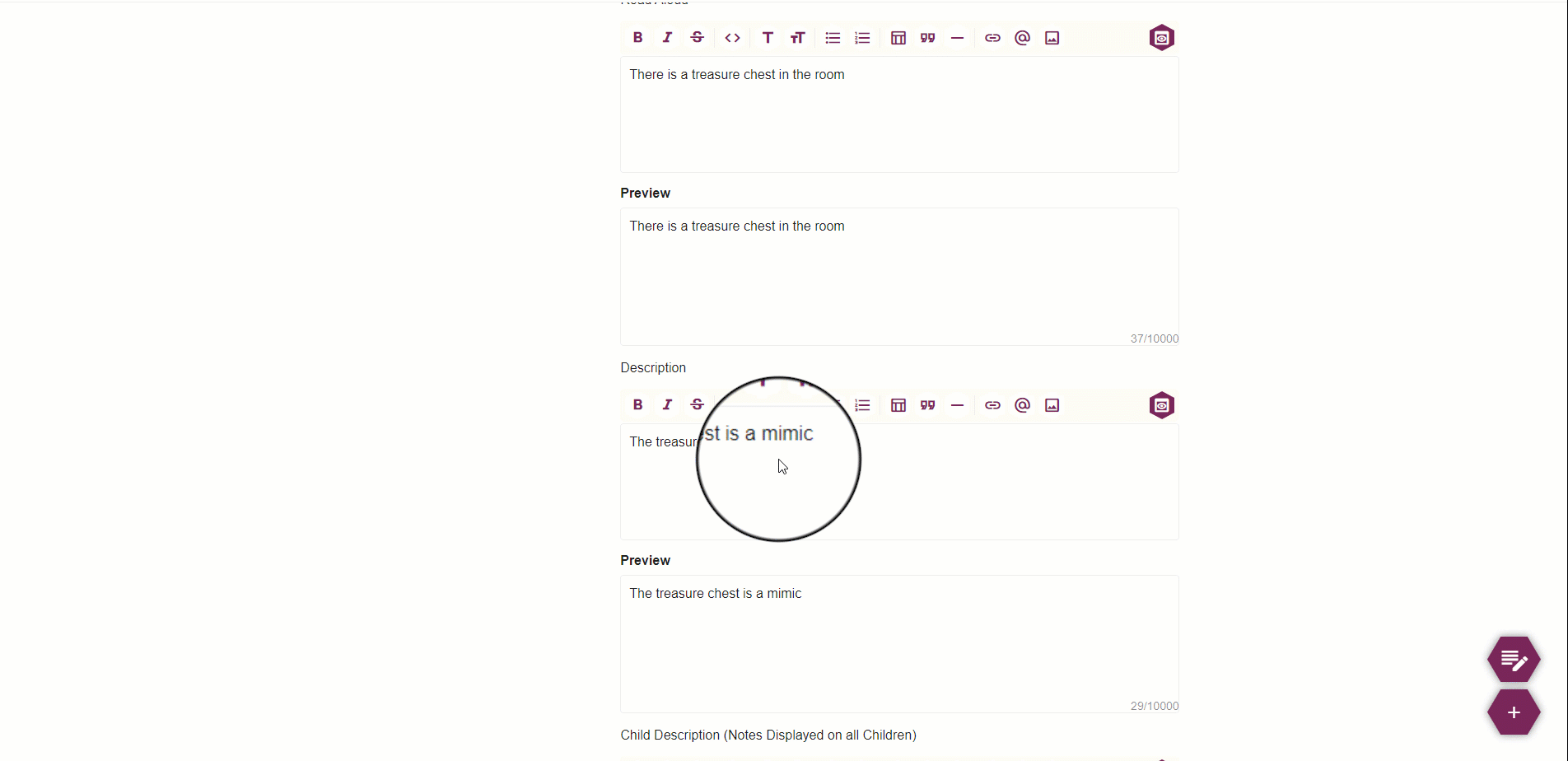 The button lets you quickly fill and empty room with a monster on the fly!
So that's all for now, we're back to work on more exciting things. Till we talk again, may you roll 20s when you need to hit (unless you're playing Pendragon or Aftermath, in which case, roll 1s!)
Mark Della-Croce, Lore Link Product Lead