Greetings, Gamers!
It is February, and our team has been busy working to get Lore Link into your hands, or at least on your browsers. This month, we're going to take a look at how you can keep some important pieces to your campaigns organized. First, let's talk about images.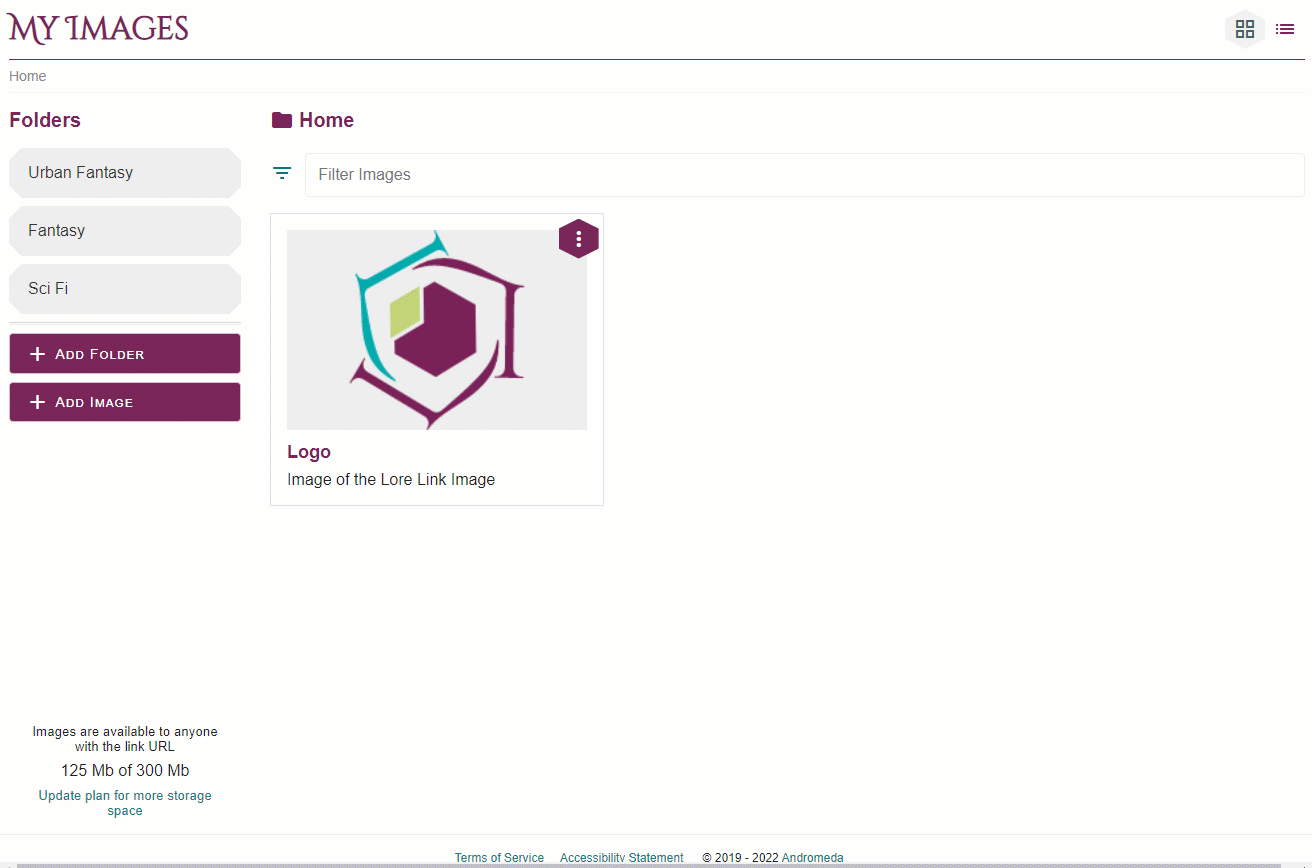 An image is said to be worth a thousand words, and nowhere is that more true than in TTRPGs. The right image can set the mood of the spooky castle in the woods, impress on the players the immense size of the monster bearing down on them, or even just give them a sense of direction and scale with a map.
Lore Link will allow you to add images to every piece of Lore through our Image Library system. This system will allow you to link directly to an image on the web* you have stored elsewhere or upload your own image. You can filter and sort these images however you want with folders, tag images with keywords in order to ease searching for them later, and provide alt text for all your images to make sure that your game is accessible to all your players. Since the Image Library isn't linked to a particular campaign, you can reuse the same images again and again.
We promise we won't tell your players.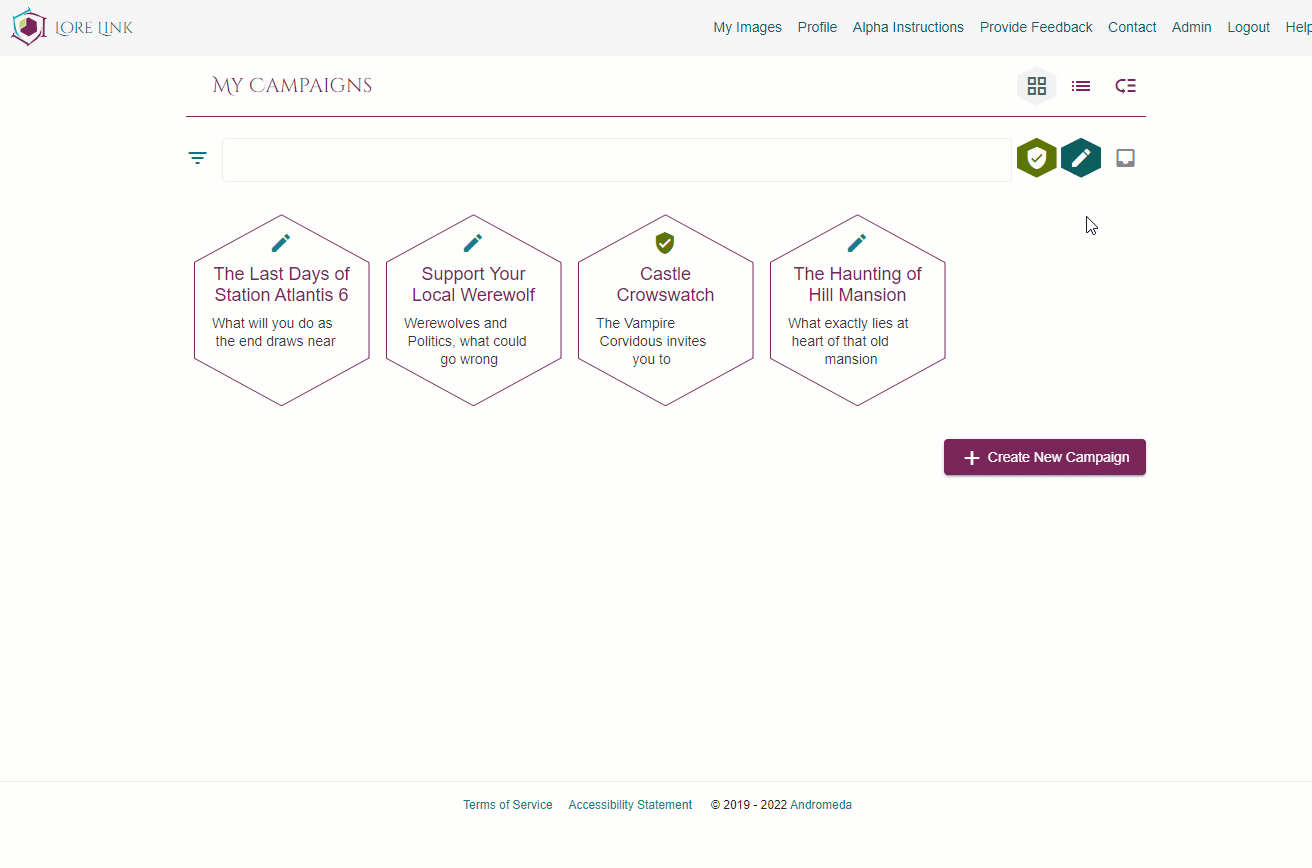 Moving on, let's talk about how you can find all this great stuff we've talked about over the past few months after you've created it. When you first start your campaign, it'll be small, neat, and easy to keep track of. Then as the weeks turn into months or even into years, it can quickly become its own monster. Time will need to be spent searching through piles of defeated villains, unused characters, or even through campaigns that just never got off the ground. Lore Link will provide you the tools to be able to quickly sort through all the detritus and debris of a long-running campaign. Campaigns can be archived, sorted by status, and even re-organized to put the campaigns you use at the front of the list.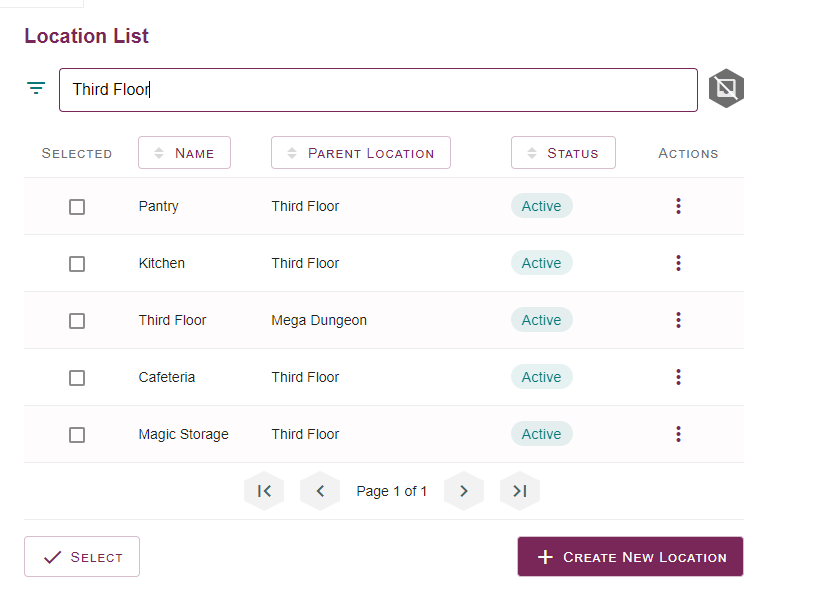 All other lists in Lore Link will let you quickly sort by individual columns, filter by texts in those columns. Rather having to declutter your lists by deleting elements, instead mark completed elements (like a defeated villain) as archived so it will no longer appear in lists throughout the system by default. But if you decide to have that villain make a miraculous recovery later, all of their information will still be available for you to use in your campaign, and you can simply unarchive them and they'll be back into the fight.
This should do it for February. Next month, we're going to take a break from telling you about what we're making and filling you in on what we've made so far. So, be looking forward to an update from Mark and the team in March.
Until next month, we hope you're all staying safe and healthy. As always, may all your hits be crits.
The Lore Link Team
Please note that for copyright purposes, we will not allow direct links to Google Images or to Stock Photography sites like Shutterstock or Getty.